If you're developing an empty basement you're likely to have a bare concrete floor on your lower level. Consequently, flooring is another aspect of the project that you'll need to investigate. The type of flooring will depend on what your finished basement will be used for, such as an entertainment centre, children's play area, family room, office, or gym. There are quite a few different types of basement flooring material for you to choose from, but a professional contractor such as Basement Builders can help you to make the best decision.
Ceramic tile can be installed right on top of the concrete foundation and isn't affected by water. This type of tile is also reasonably thin, so it doesn't adversely affect the basement's ceiling height. This has to be kept in mind when planning your basement flooring. If you already have a low ceiling in your basement, certain types of flooring might reduce the height still further, making your basement less appealing for your family.
Vinyl flooring is easy to clean, durable, and an affordable option, with tiles or sheets that are attached the floor. Vinyl flooring comes in a wide variety of designs, including ones that closely resemble ceramic, stone, or wood. There's also linoleum, which is also hardwearing, easy to maintain, and can last for decades. Some of these types of flooring have barriers to protect them from moisture and vapor. If individual tiles are used, these can be replaced if the basement suffers water damage.
Both engineered hardwood and laminate are very durable, easy to maintain, and are available in a wide range of designs. They can either be glued to the concrete subfloor or used with a floating floor that's not installed directly on top of the concrete. Engineered hardwood is more stable than solid hardwood and is better able to withstand humidity or temperature fluctuations that can cause the wood to expand or shrink.
Although you may have carpet elsewhere in your home, this isn't always the best option for basements, where there may be the potential for rising moisture vapor. Moisture can seep in through the concrete floor or cracks in the foundation that develop over time. It's very important to protect the basement against moisture to avoid the growth of mildew or mold. This can affect the air quality in the basement and also damage the floor. Over time, moisture can also cause wood floors to warp. Vapor barriers can be installed on top of the concrete or your floor can be raised. The air gap between the concrete and the flooring helps to clear out the moisture and prevent buildup.
Despite such precautions, residents of Calgary are well aware of the possibility of water getting into basements, which occurred during the devastating flood of 2013. While these events are impossible to predict it's wise to choose flooring in your basement that can survive getting wet so that you don't have to rip out the entire floor and start again.
Keep reading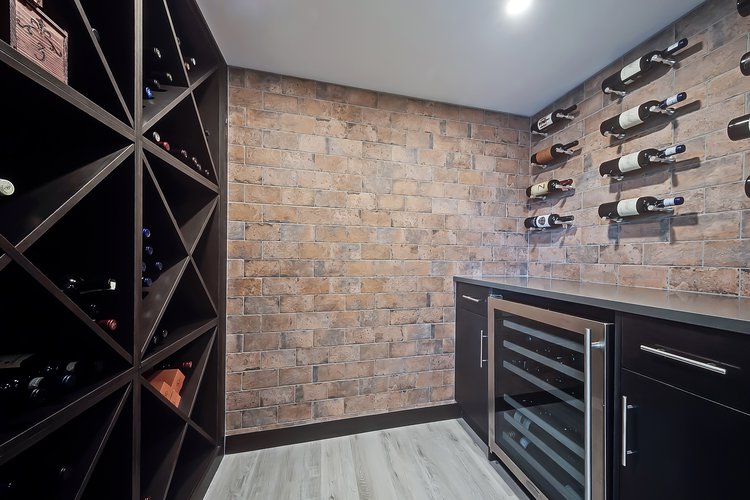 Basement Storage Space
For many families, the basement, whether developed or not, becomes the home's storage space and is often forgotten about.
Read More

›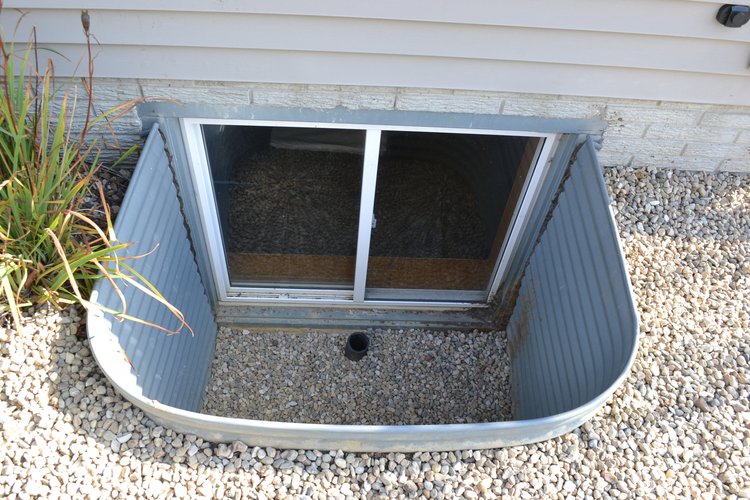 Basement Windows
Windows are one of the most important considerations when you're developing your basement, no matter what you're intending to do with you...
Read More

›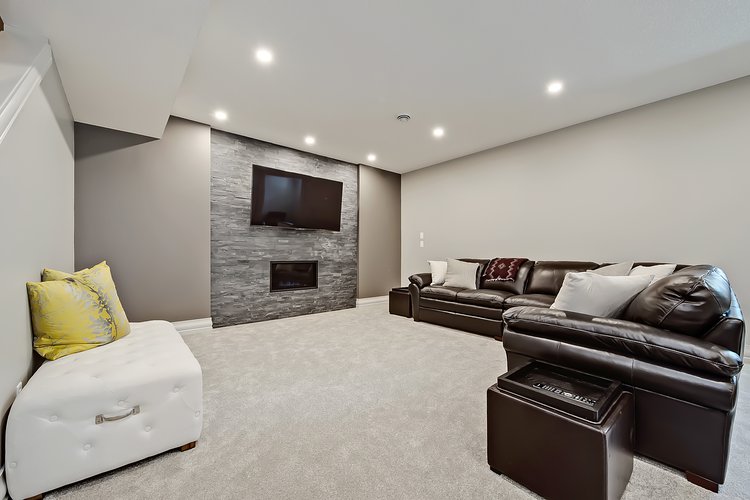 Basement Fireplaces
Fireplaces are still a popular addition to many basements throughout the city.
Read More

›