Are you looking to finish your basement? You've come to the right place. Basement Builders are Calgary's #1 choice for basement development. We are a local company with over 15 years of experience in home renovations, basement development, and construction.
Of all the basement development companies, we pride ourselves as being Calgary's top choice thanks to our creativity, innovation, and dedication to customer satisfaction. We are proud to offer our basement construction and renovation services in Calgary, including the following list of service areas: Airdrie Okotoks, Chestermere, Cochrane, and Strathmore.
What We Do
We strive to create quality basements that can suit just about anyone's means. While we make the building basement process look simple, our design choices are always catered towards our dream finish. 100% customer satisfaction is the goal.
Excited about your basement plans? We are, too! Let us provide you with an estimate and cost breakdown for all your basement development needs in Calgary.
Whether your dream basement looks like a playroom for the kids, a wet bar, or a theatre that you use to entertain the entire family, we are happy to help out. Our Calgary basement development contractors can work directly with you to create and build something unique that will meet and beat your expectations – and we'll be there to communicate with you every step of the way, so you never feel out of the loop.
Why Should You Get Basement Development in Calgary?
Increase Safety
Finishing your basement can help avoid many problems such aswater leaks, mold growth and gas leaks. Avoiding these issues can help preserve your house's structure and integrity. It's a smart way to avoid serious damage to your basement, and all the associated costs.
Use the Extra Space
Adding a room to your house can be costly and time-consuming. Renovating your basement is an easy way to make the most of the space
available. Your basement could bbe converted into a bedroom with "all the amenities," or used for an array of other functional purposes, such as a
theatre room, office, gaming room, office, playroom, etc.
Increase Your Home's Value
When you're buying a new home, not many people consider the potential resale value later down the line. Few homeowners know that a finished basement can significantly increase the value of your house. Should you decide to sell, your renovations will impact your property's value – and the average home can expect around a 70% return on investment from the cost of renovating a basement. . Many homeowners are taking on basement development to increase their home's value by thousands for little or no additional cost.
Reduce Energy Bills
A basement that is not finished with proper insulation or ventilation can lead to increased utility bills and energy consumption. However, a properly insulated basement can help maintain a comfortable temperature in your home and reduce energy inefficiency and air leaks.
Rental Space and Guest Room
A custom basement remodel could transform your basement into a great place to host guests. Renters will love the privacy and quietness of the space, which is why it's ideal for rental. Renting is a great way to supplement your current income.
Entertainment Space
Basements are great for entertainment and most have space enough to house personal theatres, man caves, or even gyms. Imagine the freedom of turning your basement into a bar! Comfortable seating can be installed in a basement or a home theatre system with the latest technology. This allows you to host parties and enjoy quiet movie times with your friends. You don't have to worry about neighbors being disturbed by the noise.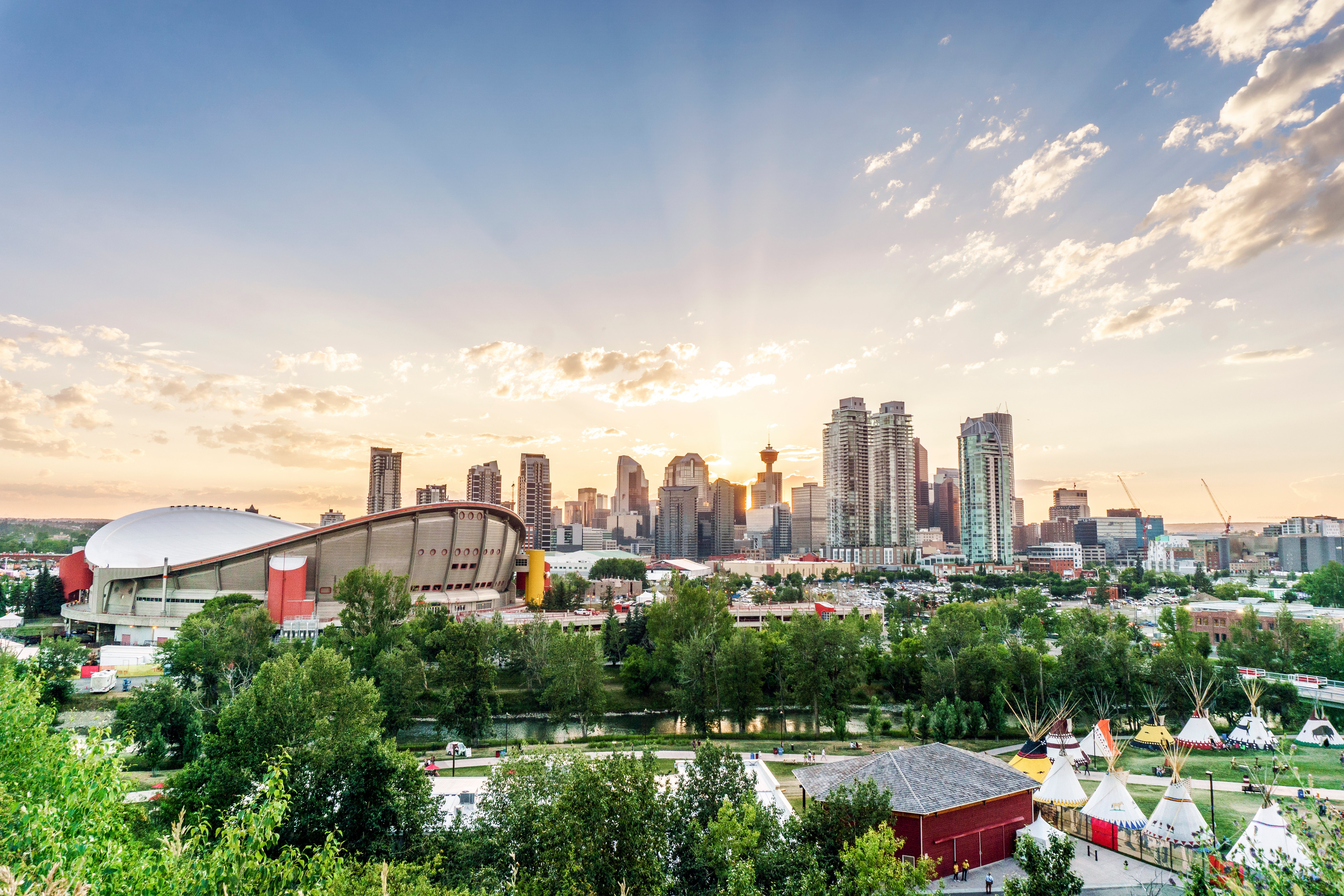 Why Basement Builders?
We are experienced, passionate, and committed.
Competitively Priced
We understand our industry top to bottom. We know how material and trade pricing can dictate many things in our sector but the one thing that elevates us over the rest is our ability to work with our clients to get the job done for price they expect.
Dedicated Basement Specialists
Unlike our competitors we develop basements and basements only. We believe focusing on one specialty keeps us sharp and supports our quality of work. We know what we excel at and are firmly dedicated to our work. We continually strive to improve, providing our customers with exceptional service and a highly professional finished product.
Quality Specialized Trades
Every aspect of our projects is handled only by specialists in that specific trade, such as Master Electricians and Master Plumbers. Our use of specialized tradespeople guarantees that the work may unfold as quickly and efficiently as possible and is always of high quality. Our key trades only work for us allowing consistency in all basements.
Five Year Warranty on all Parts and Labour
Whatever the scope of your basement project, our professional warranty is guaranteed to provide you with peace of mind. We stand behind our work.
Consistently High Ratings

Calgary Basement Development Permits
A typical basement project will require a Basement Construction Permit and a Basement Electrical Permit.
You, as a homeowner, must get all required permits for your Calgary basement development. This will help you avoid insurance problems and increase your home's resale values.
Insurance companies will often require building permits and they can even deny you coverage if an accident occurs, damaging your basement, and you do not have the correct permits. Denied coverage may mean thousands of dollars lost – all because you didn't take the time to acquire the necessary permits.
A professional home inspector or real estate agent will ask about the status and requirements of permits when you sell your house. You can bet that if they discover there aren't any, they will ask for a substantial price reduction or, worse, they may walk away from the sale.
The inspection of the work will help you to ensure that it is code-compliant and done correctly. The inspection's role is not to assess the quality of work but to ensure that it meets safety codes. Contractors without basement experience may overlook trivial details that could negatively affect your project.
Permits are not difficult or expensive to obtain. You need to make sure you get the permits, regardless of whether you're doing it yourself or hiring someone else. They can be difficult and expensive to get after work is completed. The inspector might require that you remove drywall.
The Cost of Calgary Basement Development
Calgary basement development costs will likely be different from your neighbor's. The final cost of your basement construction project will depend on many factors.
Start by figuring out your budget to price out your basement renovation. This is a major renovation that will add value to your home, so consider it an investment that you can make in the future.
Talk to contractors who are experienced once you have a clear idea of what you want and how much money you can afford. Although they can supply a rough estimate of the cost, it is just a starting point. You might also get some ideas for basement design that you didn't know existed.
So, what determines the cost of completing a basement?
It's important to think about the design of your space. Do you want it to be a home theater, a guest suite, or perhaps a man cave?? Or a gym, home office, playroom? Maybe even a space for arts and crafts?You can try removing your basement's tele posts and install a new structural support system. This creates a wonderful open space that is fit for both entertaining and relaxing.
The number of trades and suppliers needed to build a basement is almost equal to building an entire house. To wire and light the basement, HVAC for heating changes, framing of walls or bulkheads, drywall to walls or ceilings, new trim and doors, flooring, painting, and other tasks, you will need an electrician.
People love the convenience of a bathroom and small wet bar in their basements. Cabinetry, plumbing fixtures, tile and fixtures must all be considered when calculating the cost. Budgeting should include special touches such a built-in media center, gas fireplace, and custom-built-in cabinetry.
To get a quote with the best Calgary basement development rates, fill out our form below with your requirements and initial setup.
Calgary Basement Development Considerations
Here are some of the things you need to consider before you renovate and remodel your basement
The Inspection
A local building inspector will inspect and sign off on any work that has been completed to date to ensure it conforms to all local and state building codes and is free from violations. This process can usually be completed within an afternoon and your home remodel contractor will then begin your basement finishing project,
Cable, Gas, Electrical & Plumbing
The second step in your basement remodeling project involves installing electrical, electronic, plumbing and gas outlets. Depending on the complexity of the project, this step can take several days. It is important to schedule electrical and electronic contractors, plumbers, and HVAC contractors. All these tasks are necessary to ensure that everything is in place before walls go up and that it meets all safety and building code requirements.
Framing
Once you have received your building permit, framing is the next step in a basement remodeling project. Your basement remodeling contractor will take down any existing walls and build the walls needed to create your basement living space layout. This includes installing doors, electrical wiring outlets, and gas lines.
Drywall Installation
After framing is complete, you can start installing drywall. After the drywall has been hung, you can apply joint compound and sand it to cover any nail marks or seams. You are now ready to paint your walls.
Flooring & Ceiling Installation
Most homeowners choose suspended ceilings because they are easy to install and support. After the frame is hung, lighting is installed, and ceiling tiles are then installed. The next step is flooring. It can be tile, carpet, or a combination of both. Due to the risk of warping and long-term moisture, most homeowners don't install hardwood flooring in basements. After a quick inspection and final changes, you can move in.
Paint
Trim work involves door and window casing. Trim can usually be completed in a few days. You can now paint the trim and walls. Multiple coats of paint can take up to three days, depending on how many you apply.
Our Process
We do basement renovations, developments, home renovations, etc., all here in Calgary, as well as our several other service locations in Alberta. Here's how we do what we do:
Our basement construction process is simple. Get a quick online quote with our virtual quote generator for an estimate of what your basement project may be. If you like what you see, we can begin the development process of your Calgary basement as comfortably and as stress-free as possible by laying it out for you step-by-step.
We have a first meeting with you, after which point, we will formulate a proper floorplan and quote based on your needs and choices, then return it to you to review.
If the proposal is accepted, we'll review the entire estimate, scheduling, and drawings to ensure that all the parties involved agree on the scope of the project so that we can make any necessary changes before development begins.
Then the project begins! We'll keep up communication with you on an ongoing basis as the project updates. You'll need to confirm some selections from the onset, while others will be confirmed as the basement development progresses.
The build itself consists of three phases: pre-construction or "rough-in stage," construction, and last touches. City inspections will be concluded upon the last stage, final touch-ups will be applied, and we'll have you do a walk-through to complete your Calgary basement development project!
About You
You want a high-quality basement that doesn't break the bank. You want to sell in a few years, but buyers are easier drawn to homes with finished basements. You're planning to expand, and you want the basement space to accommodate your young children. You like to entertain, but your garden patio won't cut it in the winter time. What's there to do?
Basement Builders is your solution.
Whether you want basement remodelling in Calgary or to superbly finish a basement that's been untouched and unfinished for years, we're your go-to. Trust in us as the best basement development company in Calgary to deliver on your wildest dreams. Basement Builders, as an approved part of the Bryan Baeumler Approved network of contractors and home service providers, is confident we can deliver on your dreams for an affordable price. Talk to us about our basement financing options as well.
Calgary Basement Development FAQs
Here are some frequently asked questions about what we do.
Does Basement Builders offer warranty on its basement developments?
Absolutely! You can view our warranty page here.
How much does it cost to develop a basement in Calgary?
The cost will vary from basement to basement and homeowner to homeowner, as there's different requirements for every family and individual, but a "basic" basement finish can begin as low as $34,999 with Basement Builders. Get a quote with us for a more correct assessment!
How long does it take to finish a basement in Calgary?
More complex builds will obviously vary in the length it will take to complete, but Basement Builders' averages between 7-9 weeks to finish a standard basement. At the time of quoting, we'll be sure to give you a more correct timeline estimates.
Does Basement Builders carry liability insurance?
Rest assured, our business carries $2,000,000 liability insurance, and our sub-contractors are similarly insured. They also carry their own WCB insurance. All our renovations are also fully permitted, inspected, and we will include the cost in our closing price.
Does Basement Builders offer financing options in Calgary?
Yes! We offer financing options through our partnership with Finance IT and offer the chance for you to finance your basement renovation project for up to 15 yearss, with as low an interest rate as 7.99% OAC. You also have the choice to select an open-ended loan, which give you the opportunity to pay off the balance at any time – no penalty incurred.
What references and testimonials can Basement Builders Provide?
Basement Builders is happy to supply multiple testimonials and references upon your request. Look at the testimonials that appear on our website. As a HomeStars verified company, you can check out their website to see many more of our glowing testimonials. Click here.
Check out some of your neighbours
Areas We Serve
Basement Builders is proud to offer its basement development services to Calgary, as well as to the following areas in Alberta:
Airdrie
Chestermere
Cochrane
Okotoks
Strathmore
Build With Us
If you have big ideas, trust in Basement Builders to help bring them to life. You can view our recent projects for samples of what we do or give us a call and ask us today. Want to begin building with Basement Builders? We service Calgary, Airdrie, Okotoks, Chestermere, Cochrane, and Strathmore – to name a few. This is your home, and we'll treat it as such! Begin building with us today by getting a quick quote through our virtual generator.
Get A Free Quote
Whether you're wanting to turn your SE basement into a functional living area in your home such as a theatre room, a kids area or an entertainment space, Basement Builders can work with you to turn your dream home renovation into a reality. Get a free online quote today!