Even though basements are kind of tucked away in the depths of your home, it can be surprising how far sound can travel from one part of your property to another. As we've discussed in previous articles, there are a number of popular uses for basements once they've been developed, including home offices, gyms, playrooms for children and teenagers, or home theatres for the entire family. For some of these you're going to have to consider soundproofing, particularly if your beloved teenage offspring is an aspiring musician that uses the basement for noisy practice sessions with the other members of his or her rock band. In addition to preventing sound from escaping from the basement to the upper level, soundproofing can also work to muffle the sound of footsteps from the floor above. This might be very important to you if you're installing a home theatre on the lower level.
Since sound can escape from the basement in a number of ways, you need to make sure everything is sealed in. Sound can escape through walls, doors, and floors, so you need to make sure that you take everything into consideration. Caulking can be used to seal any cracks and gaps in ceilings and walls, after which you can add appropriate insulation. Adding sound proofing insulation in the floor joist cavities is one of the most common ways to keep sound in the basement. By filling in the empty space between the joists, you can prevent noise from moving around in the ceiling and adversely affecting people on the floors above. Soundproofing insulation is a denser form of material than the standard fiberglass insulation that many people are familiar with and shields the rest of the property from any kinds of excessive noise.
Resilient channel is also great for soundproofing. Thin metal bracing acts as a shock absorber and is attached to the studs or joists before adding the drywall sheets. The impact of the sound waves and any vibration generated in the basement is greatly reduced since the drywall isn't directly connected to the basement's framing. You can use a resilient channel for soundproofing on basement walls but it's primarily used for soundproofing the ceiling. The walls may not even require soundproofing if the basement is deep and the walls are concrete and are buried by the surrounding ground. The basement will of course usually have at least one door, but it's possible to install ones made of thicker material so that they will also help with the soundproofing.
Another option for soundproofing is sound rated gypsum board, which is available in multiple formats, including some that are thicker, denser or containing several layers. This type of soundproofing is ideal if you're considering creating professional sound recordings in the basement, for example. However, this type of board is more expensive than other types of soundproofing so it will depend on what your plans are for your finished basement. Whatever your requirements, at Basement Builders we can help ensure that your finished basement is sufficiently soundproofed.
Keep reading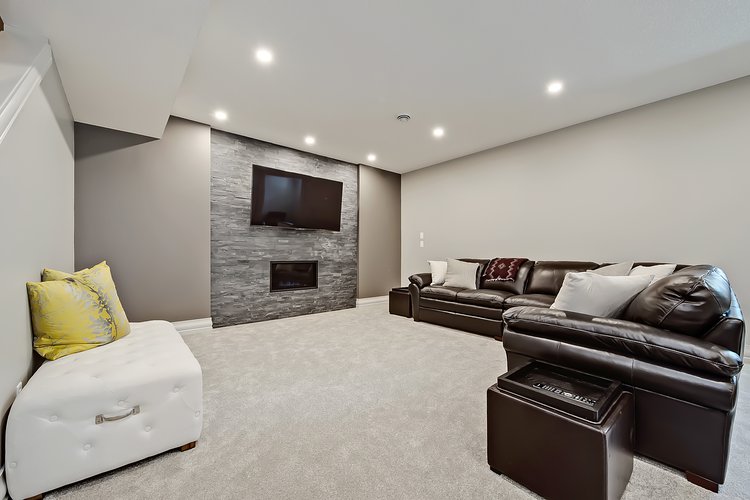 Basement Fireplaces
Fireplaces are still a popular addition to many basements throughout the city.
Read More

›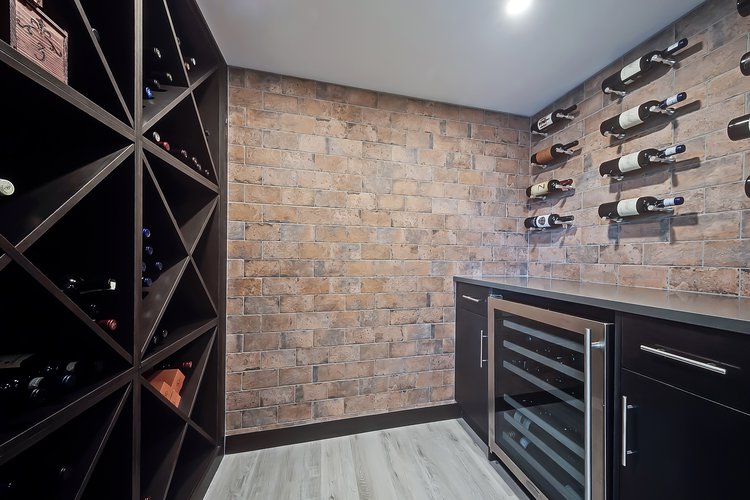 Basement Storage Space
For many families, the basement, whether developed or not, becomes the home's storage space and is often forgotten about.
Read More

›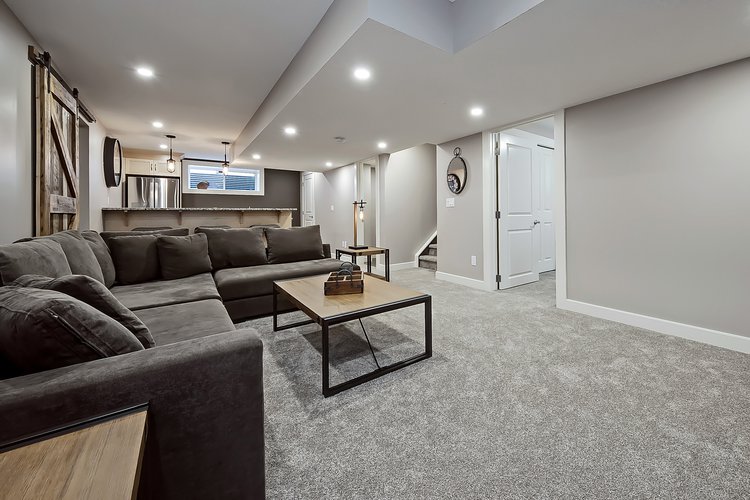 Lighting for your Basement
Installing the right lighting for your basement to make it comfortable or add to the area's ambience is a very important consideration. At …
Read More

›