Once your basement is developed there are lots of possibilities regarding what you can do with your new extra living space. Downstairs is a great for younger children to use as a play area and parents have the advantage of toys being kept in one place rather than being scattered all over the house, at least most of the time. Older kids might appreciate the basement for watching movies, hosting sleepover, or having friend's over for noisy video game marathons. For adults the basement can be for entertainment, whether it's watching the game on a huge TV, installing a pool table, or building a bar.
If you're interested in more practical uses of your new downstairs space, they can be excellent locations for a home gym. Treadmills, rowing machines, weight training equipment, and exercise bikes can easily be set up in the basement. Downstairs can also be the ideal location for a home office and unlike a spare bedroom, setting it up in the basement means that you can carefully plan from the outset for your power and lighting and space requirements. Some people only want to use the undeveloped basement for storage, but this can easily become a very cluttered, poorly lit area resembling a dark cellar, filled with boxes and other items. In a developed basement you can design the storage area to maximize the space with the installation of shelving, closets, cupboards, and drawers to keep all your extra stuff organized.
Even if you're not building a full basement suite with kitchen facilities, developing the downstairs provides a private area if you have friends or relatives staying for more than a few days. It can be stressful sharing your home with others however well intentioned your invitation but if people have space to themselves in the basement it makes it all much more comfortable for all concerned.
Keep reading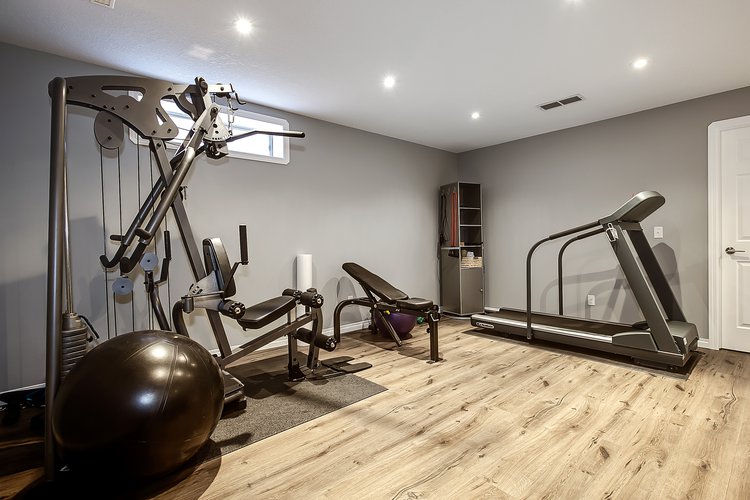 Home Gyms – Basement Development
Installing a basement gym can be a great way to lead a healthy lifestyle and stay in shape, all in the comfort of your own home. At Basemen…
Read More

›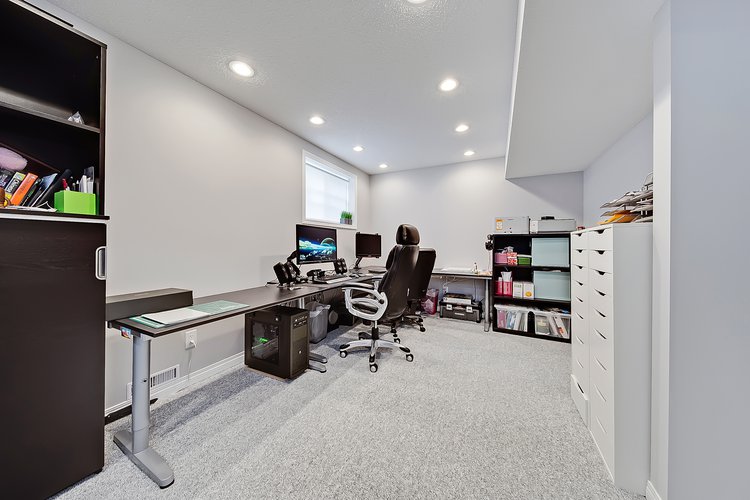 Home Office
These days many people are able to work from home rather than enduring the daily commute.
Read More

›