Consent

By supplying your Personal Data to us, you consent to the collection, use and disclosure of your Personal Data by us for the purpose of providing services and information to you including administering our relationship with you in accordance with: (a) this Policy, (b) applicable laws and regulations. Please ensure that we are kept informed of the correct and current contact information for you.
Communication

You authorize us and our selected business partners to communicate with you regarding our services. You authorize us to communicate with you via the internet and via the email address or other communication means provided by you. You understand and accept the risk that Personal Data and information transmitted over the internet is susceptible to error or security breaches.
Information Sharing

The Personal Data that we collect is stored via our online hosting service provider for greater efficiency and security. We do not share information with our hosting service provider but under confidentiality restrictions they may require access to our systems from time to time for support and maintenance purposes.From time to time, we share Personal Data with our selected business partners for the purposes of contacting you. By submitting your Personal Data and accepting these terms you consent to such information sharing.If you have opted to login to our services by means of your Google, LinkedIn, Facebook or other social media account, you have the ability to share content from our services to these third party services. By doing this, you consent to this sharing in accordance with your account settings and the policies of these third party social media platforms. This sharing permits the third party social media platform to connect profile information using email address or first and last name, depending on your privacy settings.
Other than this, we do not share, trade, sell or in any way disclose your Personal Data without your consent unless such a disclosure is: (a) permitted under this Policy; (b) required by law; (c) mandated by search warrant or court order; or (d) warranted during investigation of the commission of an offence, a breach of a contract, or breach of a law or regulation; or (e) otherwise permitted under personal information protection laws.
Dispute Resolution

In the event you have a question, complaint or dispute regarding your Personal Data or our personal information handling practices, contact us at the number(s) or email address(es) as displayed in the "Contact" section of our website.
Business Transaction

If we are involved in a merger, acquisition, share or asset sale, your Personal Data may be transferred in the course of such a transaction in accordance with applicable laws. We will make all reasonable efforts to ensure confidentiality of your Personal Data during any such transaction process, and to provide notice before the transfer of any Personal Data.
Changes

Changes to this Policy may be made from time to time by us, and the modified form of the Policy will take effect 30 days after posting on this page.
Cookies

Our website uses cookies. Cookies are small files that a site or its service provider transfers to your computer's hard drive through your Web browser (if you allow) that enables the site's or service provider's systems to recognize your browser and capture and remember certain information. For instance, we use cookies to help us remember your search options and minimized listings. They are also used to help us understand your preferences based on previous or current site activity, which enables us to provide you with improved services. We also use cookies to help us compile aggregate data about site traffic and site interaction so that we can offer better site experiences and tools in the future.
We use cookies to
Understand and save user's preferences for future visits.
Keep track of advertisements.
Compile aggregate data about site traffic and site interactions in order to offer better site experiences and tools in the future. We may also use trusted third-party services that track this information on our behalf.
You can choose to have your computer warn you each time a cookie is being sent, or you can choose to turn off all cookies. You do this through your browser settings. Since browser is a little different, look at your browser's Help Menu to learn the correct way to modify your cookies.
If users disable cookies in their browser:
If you turn cookies off, some features will be disabled. Some of the features that make your site experience more efficient and may not function properly such as search options and minimized listings.
Last Updated November 2018.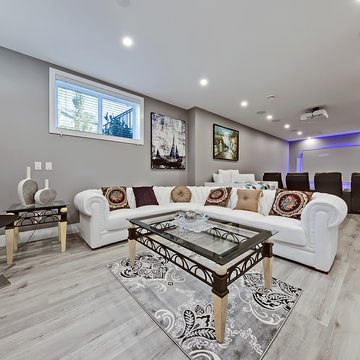 Privacy Policy Questions
Please let us know if you have any questions regarding this privacy policy.