Although we've had a couple of exceptionally mild winters recently here in Calgary and the surrounding area, fireplaces are still a popular addition to many basements throughout the city. Fireplaces of various kinds can go a long way to firmly establishing the developed downstairs area of your home as a nice cozy retreat. The most common basement fireplaces are ventless electric and direct vent gas models and there are plenty of designs for homeowners to choose from.
Gas fireplaces tend to give a basement a little more atmosphere, since the fire is real even if the logs in the fireplace aren't. You also don't have to worry about the sparks, hot embers, or potential falling pieces of wood that are features of a traditional wood burning fireplace. Gas fireplaces are very easy to operate but also tend to give out a lot of heat. In a basement, you may have to turn the fireplace off every now and again as the room becomes too hot. Gas fireplaces need to be safely installed by a licensed professional, including the vent and gas piping system, which needs to be free of leaks at all times, including well into the future. The fireplace needs to have proper ventilation and of course all local City of Calgary regulations regarding fire safety need to be strictly adhered to.
Modern electric fireplaces look very similar to their gas counterparts although they usually don't generate as much heat. However, with electric fireplaces you don't need to worry about installing venting and the fire produced by the unit still appears to be very genuine. The heating element of an electric fireplace is safely located well inside the frame. Since a blower is used to send the heat out into the room the fireplace unit isn't hot to the touch. This means that these types of fireplaces are usually safer options for families with small children and pets. Electric fireplaces also don't send as much pollution outside the home and tend to be more energy efficient. Because these types of fireplaces don't need vents you also have more flexibility regarding where you can install them. Unlike gas fireplaces homeowners aren't just restricted to locating their new electric fireplace on the exterior walls of the basement.
When you're designing your basement and intend to include a fireplace, many options are available for the area around the fireplace once it's safely installed. For the surround and any mantles you can use stone, wood, tile, special brickwork, or even just drywall, it's really up to you. You can even combine elements, such as a stone surround and a log mantle for that Rocky Mountain feel, which always seems to be popular here in Calgary. And of course some people like to install a large TV or hang artwork above the fireplace, which will determine how you decide to finish the surround.
Whichever type of fireplace you choose, at Basement Builders we always recommend having it installed by a professional that's familiar with all the rules, permits, and regulations regarding fireplace installations in basements.
Keep reading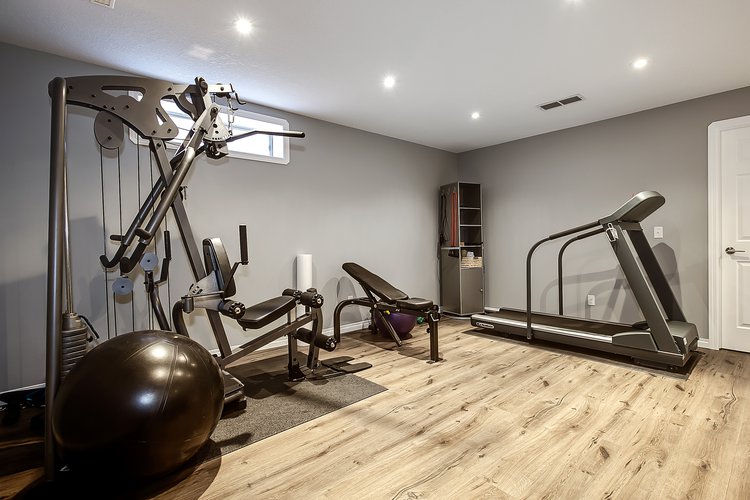 Home Gyms – Basement Development
Installing a basement gym can be a great way to lead a healthy lifestyle and stay in shape, all in the comfort of your own home. At Basem...
Read More

›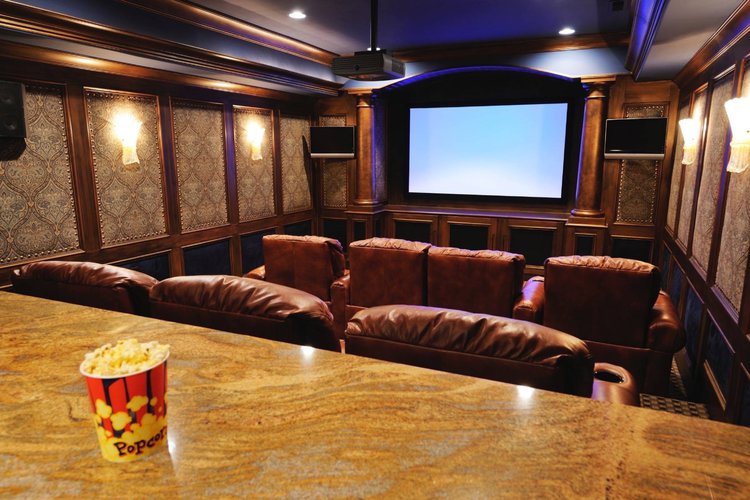 Basement Soundproofing
Even though basements are kind of tucked away in the depths of your home, it can be surprising how far sound can travel from one part of ...
Read More

›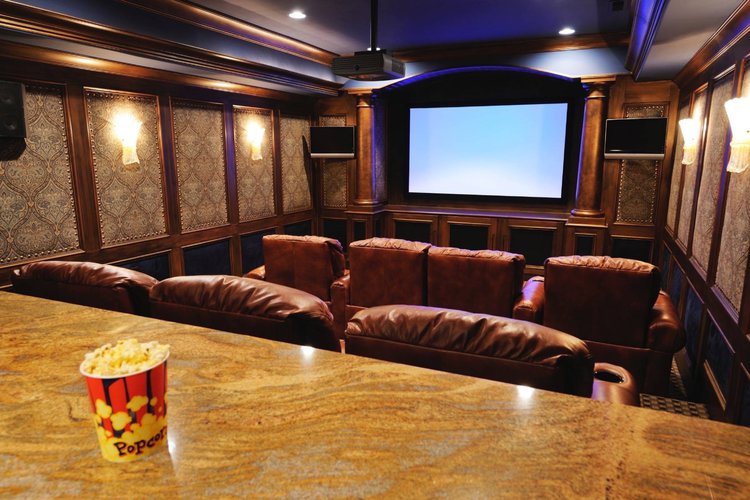 Basement Soundproofing
Even though basements are kind of tucked away in the depths of your home, it can be surprising how far sound can travel from one part of ...
Read More

›