Rental revenue is a great source of income for first-time homeowners. With Calgary's rental market increasing by about 12% compared to the previous year, it's an opportune time to be transforming one's basement suite into a potential rental hotspot for tenants. for first-time homeowners.
It can be very tempting for some homeowners to make things a little easier on themselves during an economic slowdown by adding a basement suite and attracting potential tenants. Rental revenue is a great source of income for first-time homeowners. Older people might also wish to remain in their homes but no longer need all the space in the house. Creating a basement suite allows them to stay in the city they prefer. Basement Builders has a guide for you to follow on how to legalize your illegal basement in Calgary, how to create a legal basement, and notes on what makes a legal basement suite in the city of Calgary. Read on for more information, or give us a call to ask about basement construction in Calgary and how to ensure your existing suite is "legal."
What is a Legal Basement Suite?
Secondary suites are defined as self-contained residential areas within an existing home that was originally built for a single family. In Calgary most of these are in basements. The suite has separate living and sleeping areas, including bathrooms and kitchens, but might share some things with the other residents, such as parking, a yard or garden area, laundry or storage facilities, and so on.
However, although this may seem like an easy solution to generate extra income in the short term and add long-term value to your home, there are lots of things to consider. Just because you have an existing suite in your basement or the ability to turn your downstairs living area into a tenant suite, that does not necessarily mean that it is a legal basement suite.
What Makes a Basement Illegal?
Any basement development in Calgary where a suite was built without adequate permits or was built in an area of Calgary where secondary basement suites are not allowed is deemed an illegal basement. Before making any decisions on renovations or additions, review the secondary suite requirements list in not only Calgary, but in your area code as well. Prepare your plans and documents, apply for a building permit, and prepare for an inspection. Not abiding by the regulations or adhering to the City of Calgary's basement development permit requirements can make your basement suite illegal.
Note that rules for legal basement suites change by year. In 2021, the city of Calgary currently requires the following to make a legal basement suite:
An exit door that can swing inward and leads to outside.
Carbon monoxide detectors and smoke alarms.
Egress windows (which are large enough to serve as an alternative escape route.)
A separate heating source. Any legal basement built after March 2018 is required to have systems that are separate from the main residence.
Electrical panel – while this can be shared between the main residence and suite, they cannot share branch circuits. It should be in a place anyone can access it.
Adequate up-to-date plumbing, including a sink, bathtub, and shower – as well as a hot water supply that is separate from the main residence.
Drawing plans specific to city of Calgary regulations. You can find these on the city of Calgary's website or consult with Basement Builders' expert team for specifics.
It might seem like a lot, but these rules are designed to protect both yourself as the property owner and anyone who intends to occupy the basement suite. Basement Builders can help ensure your basement suite is legal and avoid any trouble with the city of Calgary. Basement Builder's teams are some of the best at creating your dream basement suite – while also staying within the rules and regulations.
City of Calgary: Legal Basement Suites
As you might imagine, legal basement suites are ones that were built in compliance with all the correct rules with all the right permits. If things have changed since the original construction, the suite needs to meet all the current regulations still as determined by the City of Calgary. The City might also approve a legal suite if certain rules are relaxed for an existing situation provided extenuating circumstances, but in other cases there may need to be some changes before you can officially legalize an existing secondary suite. There are many illegal basement suites in Calgary. These were built without the required permits, did not follow the rules, and were built in areas of the city where secondary suites are not permitted. Some of basement suites in Calgary also fall into the non-conforming category, making them illegal basement suites. This means that they were built legally at the time but don't conform to current City regulations. This doesn't necessarily mean that the original builders did anything wrong, since requirements change over time, as do zoning and land use rules in various parts of Calgary. In some of these cases, the rules might be waived after the suite has undergone an inspection.
If you do decide to go ahead and develop a basement suite or make sure that an existing one is a legal basement, you can easily check with the City to determine if basement suites are permitted in your neighborhood. You'll also get an idea if your main residential property is large enough to add a legal suite. This is particularly important in parts of the city where some of the older homes may be smaller. If the house isn't that large you may not be able to obtain permission to add a downstairs suite. A thorough investigation will also tell you if your downstairs area is even suitable to renovate so that it will be able to comply with all the required building standards.
At Basement Builders, we're familiar with all the City and provincial rules and regulations relating to legal basement suites. We can help you to ensure that your basement suite development is in full compliance with the law.
Keep reading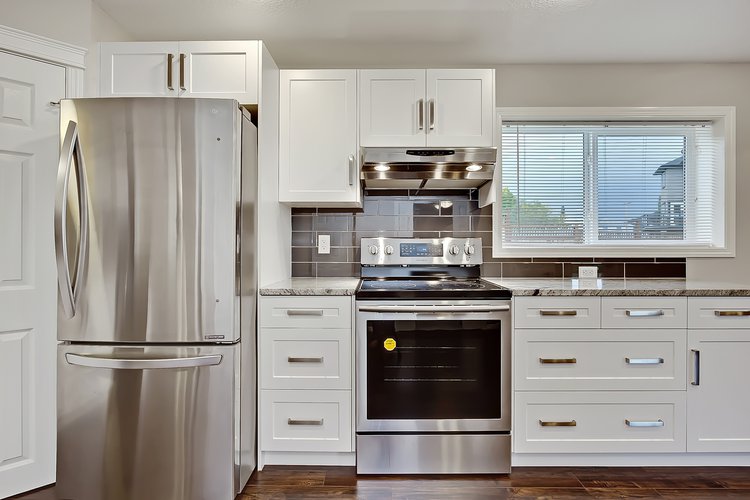 Basement Suites - Rules and Regulations
In Calgary, there are many rules and regulations regarding basement suites and these can be very confusing for homeowners.
Read More

›