Assess the Current State of Your Basement
The first step in creating a basement bar is to assess the current state of your basement. Homes with a split-level layout might already have a mostly finished basement, whereas a home with an unfinished basement will take more work.
Renovating your basement from scratch often requires you to apply for local building permits, eliminate humidity, build the framing for drywall, install electrical wiring, and more. Basement renovation cost factors can add up quickly. On the bright side, an unfinished basement will give you more flexibility when it comes to designing your bar. From choosing the flooring to applying all-new insulation, a ground-up basement development gives you complete freedom to create the bar of your dreams.
Choose Between a Dry Bar or a Wet Bar
Once you have a clear idea of your new basement floor plan, you can start building the bar itself. If you're handy with tools, you may be able to do this yourself. Otherwise, you'll need to hire a contractor.
Before you start building, you'll need to decide whether or not you have a wet bar. The difference between a wet bar and a dry bar is that a wet bar includes attachments for running water, which allows it to have sinks, ice makers, and other accessories.
There are pros and cons to both wet bars and dry bars.
Building a wet bar requires you to have plumbing installed, which can be expensive. On the other hand, wet bars are more versatile and offer a greater range of features.
Dry bars are less expensive to build but are more limited in terms of what you can do with them. However, you can still equip a dry bar with all of the features you need, like a refrigerator, freezer, and cabinetry.
Regardless of which style you choose, the materials you'll need to build your bar are likely to include lumber, plywood, and countertops. The amount you spend will depend on the materials you choose to build your bar with.
Add the Finishing Touches
Once you've established the framework for your bar, you can finish it off with all of the bells and whistles that will make it a truly enjoyable space.
Start by choosing the countertops. You'll want to pick a material that's easy to clean and maintain, like granite, quartz, or marble. Then, select the flooring. Tile, hardwood, and laminate are all popular choices for basement bars.
Next, add any special features you want. The most basic dry bar could include a small wine fridge, a liquor cabinet, and glass racks. You can also add a beer tap, simple cooking appliances, a dishwasher, or an ice maker.
You also need to consider the lighting you want for your basement bar. Accent lighting can help to set the mood, while task lighting ensures that you have enough light to mix drinks and clean up.
Decorate & Accessorize
Now for the most fun part: decorating your basement bar.
Start by choosing a theme. Are you creating a space to watch your favourite sports teams? If so, you'll want to add TVs and sports memorabilia to your bar. Are you a wine enthusiast? If so, use rustic-chic materials that create the feeling of a vineyard in the country.
The sky's the limit when it comes to what you can do. Basement soundproofing, surround-sound Bluetooth speakers, and a pool table are fun ways to make it your own. Get inspired by basement designs from around the world, and don't be afraid to get creative!
Make Your Dream Basement a Reality
Basement bars are a great addition to any home. They provide extra space for entertaining, can be customized to fit your specific style, and can add value to your home. By following the steps in this blog post, you will be on your way to designing the perfect basement bar for your home. So what are you waiting for? Get started today, and let your basement be the highlight of your house!
Keep reading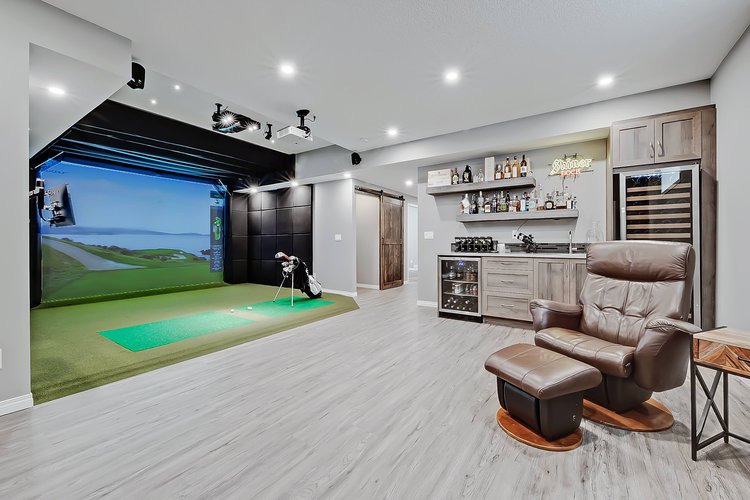 City of Calgary & Basement Development Permits
Adding a finished basement can add value to your home. Does the City of Calgary require basement development permits? We answer this and mo…
Read More

›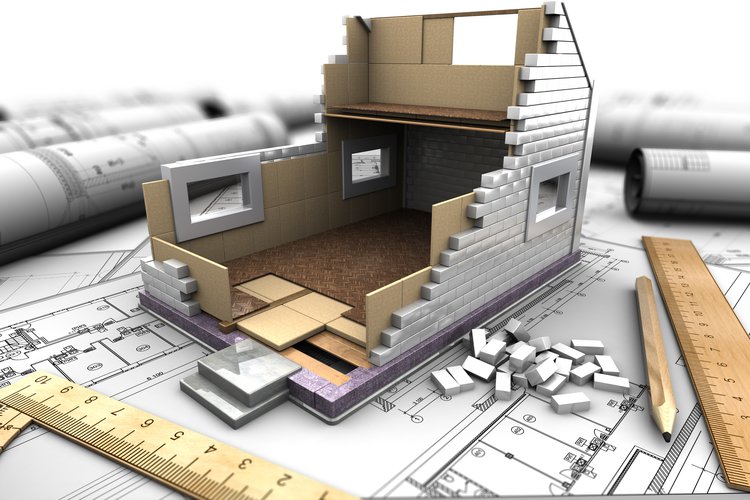 Adding renovation costs to your mortgage
We looked at ways to make sure that you're truly ready to embark upon a basement building or renovation project. These should be considered…
Read More

›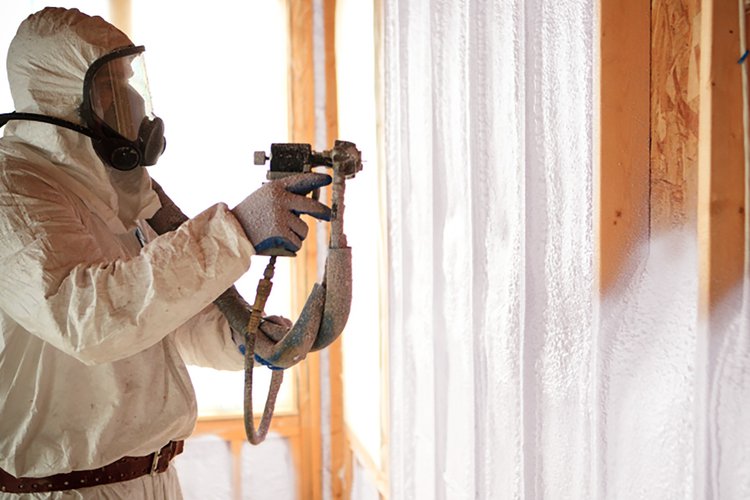 Is spray foam or regular insulation the best option?
The effectiveness of any type of insulation is determined by its ability to provide a consistent layer of protection wherever it's installe…
Read More

›